City of Cambridge, MA
In 1998, the City of Cambridge wanted to redesign their Web site. The city had not updated their Web site significantly since first launching it several years earlier (see figure 1). The city wanted something that would reflect a more modern and cutting edge city, while still keeping in mind the history of the area.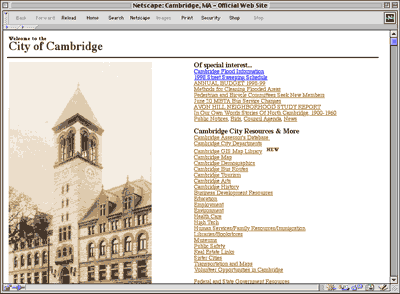 Figure 1 - City of Cambridge previous home page
It was determined that too many links cluttered the home page, making it very difficult for visitors to navigate the site. In addition, the Web site was not visually appealing, and used almost no color or images displaying the city. After speaking with officials and residents, it was determined that there were four major areas of interest for visitors to the site, depending on the type of visitor and the information requested. These four sections were organized for accessibility, and each given a predominant color and theme to be quickly and easily identified. All sections were tied together to Cambridge as a whole through the City seal and colors of royal blue and white.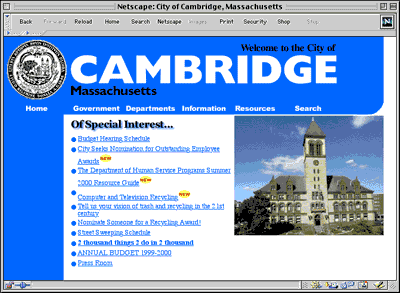 Figure 2 - City of Cambridge new home page
Visual clues in the form of tooltips and rollovers helped remind users what each section was for, in addition to the color and theme. Images of Cambridge were placed on every page, and residents were invited to contribute their own.
| | | |
| --- | --- | --- |
| | | |
| Figure 3 - Department page | | Figure 4 - Search page |
In addition, a search engine was added to help visitors more easily find what they were looking for if they could not locate it in one of the sections. The search page was linked from every page in the site, and also appeared in place of a page that could not be found. Users could choose to search the entire City of Cambridge Web site, one of the four major sections, or individual departmental pages in order to quickly and easily narrow their search. The result was an increased number of hits to the site overall, and a decreased amount of backtracking. In addition, many positive letters complimenting the new design were received.
| | |